4 tags
5 tags
9) Move.
"Declan!" Kevlin's arms wrapped his friend in a hug. Kevlin squeezed, his smile stretching. "Haven't seen you in eons!" "It's been two weeks," Declan said. Kevlin laughed. Declan realized Kevlin could hear his thoughts about being unable to breathe. "So what's the occasion?" Kevlin asked. Declan shrugged. "Gykosas....
5 tags
8) Companion.
"Cut your hair," Mimitra said. She wove Diliss's hair into a braid. "I don't know about you, but I enjoy long hair." "I don't." "Then why do you have it like that?" Mimitra glanced to the hair that fell over her shoulders in a cascade of ribbons and curlicues. She remembered her mother's warm hands holding a brush...
1 tag
ssnebulae: you can feel the sickness culminate in my body  a throat gone raw a nose gone stuffed coalescing into that putrid thing you call existence
4 tags
7) Formal.
Diliss popped another ball fruit into her mouth as she walked. Her heels clacked, hair bounced. Couples danced around her in a flurry of dresses and hair, which alarmed her every two seconds as particularly long hair brushed against her bare arms. Frouvians need to pull up their hairstyles if they're going to dance in wide arcs, she thought. Her path to the food table was a difficult...
6 tags
6) Flame.
Rye laughed, looking up to see Sterling with a flustered face. "I didn't think you'd actually believe that," Rye said. "Wipe that grin off your face," Sterling snapped. He closed his eyes, listening to details. Rustling fabric. Unnecessary breathing. A lack of Hirauko's voice. Sterling opened his eyes, seeing Rye toss a crackling ball of flame up and...
4 tags
5) Haze.
His own circumstances led him to the library. The family collection. Of books, of pamphlets. Riddled with dust and dead skin cells from the worn-down pages and worn-down fingers. Something led him down there, day after day. He ran his fingers over the spines, swiping up dust and letting it linger in the air. Gykosas used to walk into the library. With hushed whispers they learned new things...
I'm gonna try and write some drabbles now. In order to practice the characters for Type B.
1 tag
Camp NaNo Summary for April 2013! Starting a new series—a trilogy, to be exact! Here's a summary of the first book, Type B. — Book 1 of the Gykosa Trilogy (also known as Gykosa Shenanigans): Heriru Gykosa lives a sheltered life within the confines of the family mansion. He lives with his cousins, and only steps foot outside when a prestigious Royal life requires him to. He...
5 tags
A really short miscellaneous scene. First-person POV with Sterling. Concerns Hirauko. — [[MORE]] I get up and I walk away. Honestly, could it have been any worse? Of course not. But I'm always stuck in my own little world, so Hira says.   "Do you intend to be this way forever?" Hira asks as I walk away.   "Maybe," I spat back, my feet stomping over...
3 tags
ssnebulae: Miscellaneous character bios because I need to practice their characterization if anyone's further curious just ask me to do a CharaHub profile (I've done a moose profile before I can literally do any character here) (AKA Tumblr user ssnebulae hasn't used half of these characters in a while) They're all Gykosas. All related by blood, but their family tree's really large. Read...
4 tags
The re-written prologue for Letters & Letters! (Book 1 of the Letter Chronicles) Summary of Letters & Letters: An unknown organization sends a Russian-Chinese adolescent letters in the hopes that he will kill creatures with magical abilities. They neglect to inform him that he may have similar powers himself. — The air choked him. Polluted air, but it was a stench he knew well....
5 tags
Deanna's scene, part two! I liked both parts equally. I liked writing every cameo scene, I loved writing every little tidbit about every little cameo, no matter who it was. But this one's the final cameo! And here it is. Context: He comes back for the ring, that's pretty much all necessary! — From the catacombs, getting to the famous café next to the two windmills...
5 tags
Hey, Deanna! Here's your scene, specially written. Your scene's a bit different from all the others; there's no actual direct contact. Yet. I think. I don't know what I'm doing for part two. Context: He's just moving a ring. Yeah. You and some fictional friends are touring the Catacombs of Paris. — He didn't understand German, but that...
1 tag
Rain Finale.
tap tap tap the rain kisses the window tap tap tap memories glaze the world. tap tap tap A thing much loved ends. tap tap tap Like turning to the last page. Maybe it's the flick of a cap at graduation Maybe it's the last breath that rolls out Who am I to let it end? Who am I to stop it? The things we love go on in our hearts Tap tap tap.
5 tags
Part two of Finland's/Zoe's scenes! Since she didn't pull an Anthony, her scene was much calmer. And quicker. I dunno how I feel about it. All I know is that when I was writing the scene, I was drinking loads of tea whilst writing about coffee. So the judgment might be a bit skewed on that aspect. Context: Not really much necessary; MC just came back to retrieve the ring. I like...
Where's my list of writing OTPs oh yes here it is I'll give you my top ten of original character OTPs and the reason I ship them (spoilers ahoy? spoilers ahoy) [[MORE]] Top ten: 1. Sterling & Hirauko Why: Because they're cuties, that's why. Okay, just one small part. Sterling calls Hirauko "Hira" and no one, I repeat NO ONE else but Hira's family...
1 tag
"I'm not worth dying over," Letter said, offering a small smile. "I'm not." And he couldn't lie, either, and that heavied his heart. I'm having emotional conflict over the inner emotional conflict over my own characters
5 tags
A scene for Finland/Zoe! Part 1 of an excerpt from Winter, Moose because I promised everyone I'd post their cameos. I'm so horrible at characterizing my friends, oh my gosh. Then again, I have no idea how'll they'll be as adults. For context, you can look at the scene right before it! Characters: Zoe, Letter Vienna, Austria. The semblance of elegance, exquisite...
5 tags
A scene from Winter, Moose. For Anthony, part 2! For context, he came to get the ring back. Yeah. I'm not as happy with this scene as I was with the last one, but eh. It's still the rough draft. I'm just a bit iffy about it, but I still like it! Characters: Anthony, Letter, and a hedgehog named Watson. Letter hated robbing people in the middle of the night, but he rationalized...
5 tags
And a scene from Winter, Moose. For Anthony, who makes a cameo in it. Characters: Anthony, Letter, a hedgehog named Watson. Akureyri, Iceland was as twice as cold as Monrovia, but winter hadn't reached it yet. Instead, normal weather chilled the hills and harbor. Cloud remnants dotted the sky. [[MORE]] Letter may have been invisible, but he trailed mud through the grass as he walked up...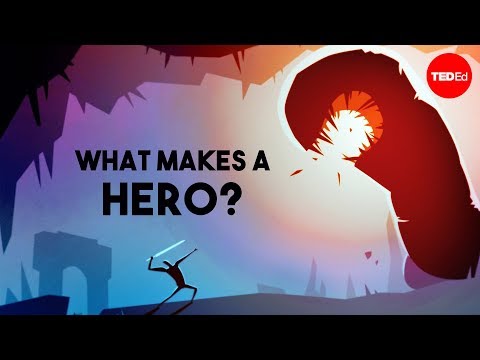 Irises.
To the withered stems To the pounded leaves I promise peace. Miniature hills of purple With the fragile skin of fairy dresses To those, I say Thank you for your existence. No need to fret about being broken. You all Will wait until spring Where the morning dew Quenches the thirst And the wind nips the petals To the tune of its thrum. To the withered stems To the pounded leaves I...
1 tag
She Craves the Color Scarlet.
A guest has arrived, your majesty. They're from the tyranny by the sea. She's a mercenary, actually, wearing the blood of her victims. She'd like to have tea with you.
6 tags
4) Snowflake.
Milya never minded the snow during winter. Svetlana, however, preferred the warmth of the laboratories. "Sveta, let's take a walk today," Milya said. "There are organs to be dissected." Svetlana picked up a jar. "Let me just collect the tissue sample from these eyes, okay?" "Okay." Milya listened to Svetlana's humming as she scraped an...
6 tags
3) Restless.
John sometimes hid nicotine patches. Sherlock searched the shelves, nudging larger tomes aside. "Get the milk, and then we'll talk." The computer keys clacked one by one. "I need to think, John. Where are they?" "You'll die by overdose. No." "I've a case to solve, and you're worrying about milk." John glanced up....
5 tags
2) Accusation.
"Where is he?" Asentho glanced up. He held back a sigh upon seeing the Inninian guard. "For the millionth time, I know nothing," he said. "If I knew where Max was, I would have told you by now." "It's no coincidence that you were last to see him," Delo replied. "We are concerned individuals looking for our king, Asentho." ...
9 tags
1) Beginning.
He avoided looking at the prince's eyes. Hirauko didn't know if Sterling would do something outrageous. He was a Lynnosta, after all. A natural enemy of the Inninians. "Hello," Hirauko said, gaze focused downward. He sat on the couch, chewing a stick of paper. It lacked nutritional value, but nutritional value never stopped a thirteen-year-old from anything. ...
3 tags
I'll upload two drabbles tomorrow for the writing challenge. I'm a bit distracted by a character right now. :D
2 tags
Hydrogen Monoxide.
I used up yesterday's wishes Hoping you wouldn't jump. But here I am in tomorrow's daylight, and there you are in the water.
4 tags
Burst.
How I wish to be a bubble, Whether from the ocean's currents or escaping from a child's mouth. Maybe then I won't feel so lifeless anymore.
6 tags
To a Darling Character: Part One of a Series.
Because I've been going through all my writing posts, and the ones I like the most get to go on this blog. Character: Letter Summary: I wrote a speech of sorts to my character, Letter. Slight spoilers. You are a victim of a desolate little crime. It isn't little at all, to be honest, but it's not as if you remember. [[MORE]] No, you won't remember much....
6 tags
Momentary.
A rather unique piece of writing that I wrote a while back in January. Characters: Asentho Gykosa Summary: They didn't want to trust him anymore, but that was okay, because he did not care. The fickle minds of angels, always fluttering about and leaving wisdom here and there. [[MORE]] No, he wasn't an angel. He would never be. Then again, being a Gykosa didn't...
7 tags
About the Frouvians.
The Frouvians are reminiscent of the American south. They have an accent that is unique to their planet and nowhere else. Seriously. Even the American South cannot imitate it. The Frouvian accent is one both mocked yet adored. It is that sort of accent that people like to make fun of, but they have such incredible diction and the most charismatic charm. That is why people love Frouvian...
4 tags
To the Fault of One.
I felt tempted to write a little story about a character only recently created. That character, of course, is Rex Walmsley, whose surname is one I frequently misspell. That is okay. I think. Characters: Rex, Harley, Baby Hallie Summary: Some owners take dutiful measures to ensure the location of their pets. Rex, however, lets them roam around. Even when a ghost is lingering right outside. ...
Character Notes!
Rex Walmsley There were few things known about Rex, but most people had a gist of his lifestyle. They knew that he had few friends, that he lived a both chaotic and organized life, and that he knew what mythical creatures would wreak havoc and which ones would offer you food. Age 42, cloudy blue eyes, lengthy chestnut-colored hair Drives a dark green pickup truck Said truck is also known to...
3 tags
Toast to Revenge.
They never called me Sir Until I dug up the corpses. They never glanced at me Until the cash flew from my fingers. They never thought at all Until my plans Gave them strength and crushed their wills. They never saw the sky Until the train hurtled down Into the abyss Screams echoing and Reverberating. They never rose from the dead Until I dug up the corpses ...
3 tags
Lapis Lazuli.
I took the beating Of those whistling winds Yet I never once questioned Why no one else experienced the push and pull of the breeze. It pounded the life Out of my lungs and into the air, mixed with the light brush strokes of that lingering sky, the one that would never match the lapis lazuli of her eyes, the eyes I once knew and will never see again.
3 tags
I Find a Murder in Myself.
I decided not to smile Even as the train hurtled into the abyss of the cavern Never to return Never to see daylight Never to see the blue color of the sky Ever again. And maybe the railroads Will tell me something About these ghosts That I have found Dwelling there.
4 tags
A scene shortly after Fickle as Mobius.
Very shortly after. As in, two minutes after. Characters: Lark, Declan Summary: Something happened to Lark, but he doesn't exactly know what. The fact that he's bleeding on the beach doesn't seem to play a large factor in his mind. ——- It faded to a dull throbbing, slowing his breath and capturing it. [[MORE]] He found it harder to think, to form words and...
3 tags
A Doctor on the Side.
Side scene from Legendarion, not exactly revealed because the story is told from another character's point of view and Legendarion's main character wouldn't have ever remembered it. Characters: Madalyn Locke, Toya, Mrs. Locke Summary: Toya Mínónámé is a doctor in training, and one of his practice subjects is a miss Madalyn Locke, a youth who never remembers her meetings with...
2 tags
The Heart Leads Home
What a fantastic last night. By that, he felt as if he needed to throw himself into a drunken stupor, take dozens of unnecessary pills, take a knife to his wrist, and smash a bullet into his head. Natalie was so happy. She thought it was a special night. But there were no holidays, no birthdays. Just her and Declan, enjoying the world around them. The photographs recorded the whole night. He...
7 tags
Exaggerations.
A secret scene from Fickle as Mobius, even though it might never make its way into the book. So many things happen in that novel that I don't highlight. Characters: Letter, Hirauko, Sterling Summary: It wasn't as if a long corridor was creepy. It was the overdose of senses that convinced Letter something wasn't right. ——- His steps faltered with each and every...
3 tags
Statue Maiden
We don't go near them. Oxygen settles in their lungs and goes there to die. Unintended circumstances make it impossible to hope that they are still alive. We ran past them at the circus Someone dropped a crinkled bill We thought they wouldn't take it; half an hour past, it's gone. Pale, ceramic faces Smoothed over with powder Are you porcelain, are you a statue? ...
4 tags
Faultiness of Astrology (Hopeless)
As time goes on, I change and change. Looking over past mistakes isn't that fun. there are idiots that fumble things up More than I do, even. But their severities are quick and do not last as long. My allegiance to you is fickle As is yours to mine. I've gone through everything, I've watched you grow up, You've caused every nuisance We've ever turmoiled...
5 tags
Existence is a solitary phase. Everyone will leave you Without a second thought. They'll have little say in the matter, Hearts ceasing to beat. Cold follows and pervades.
3 tags
The Fifth Pity.
Characters: Sterling, Deeno, their father Summary: He'd never trust that monster, even at a grave. ——- Another burial for another pet. The dirt smelled of manure and bark, horrid but refreshing. With every shoveling, the youth could taste the waste itself. He grimaced. A calloused hand tousled his blond hair. The child twisted and slapped the hand away, lips curling into a...
2 tags
I can't afford to forget.
There are feelings, Some of which I can never understand. Over the years I've learned That I don't need to comprehend. It's all confusing. Because it should be. Everyone lies and Everything deceives. They sneak out at night Because they can. We run away from them Because we leave it all behind. You make it worse. You make everything worse. Because I'm lost And I'm confused And...